align="center">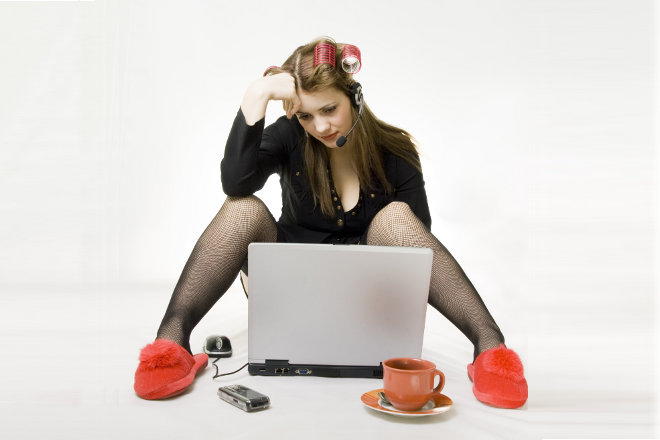 class="c3″ id="podpis"
(photo © Sundikova – Fotolia.com)
According to a study commissioned by McCann Worldgroup, one third of Poles, instead of forcing the New Year's fun, prefers to stay at home and spend time on the computer, chatting with your friends the Internet. Most of us, however, traditionalists and New Year's Eve night among "those facebook friends" is not necessarily what we want to do.
– Although social media absorb a lot of our time, as important cultural events like New Year still prefer to celebrate in the real world, with people close to us. Regardless of technological advancement and fashion, it will be hard to convince Poles that these cultural habits have changed. This social pressure (from family and the next) may be so large that even young people not quite say out loud that in such a special day will be played on Facebook – says Wojciech Borowski, CEO of McCann Worldgroup.
Every year hundreds of people are saying that they feel disappointed that their dreams for the perfect New Year's Eve failed to materialize. And every year they promise myself that this year will not move out of the house. McCann Worldgroup has decided to ask the Poles, or indeed instead of dubious quality house parties, or fun mass, would choose to spend the last night of the year only a couple of network
According to a survey conducted in the second half of December, 29 percent. Poles believe that better to spend New Year's Eve at home on social networking sites (eg Facebook) rather than forcing the fun. For the majority however (47 percent.) Is a no brainer. Interestingly, most of those people who prefer a virtual New Year's Eve, people over 65 years of age (26 percent.).
– We also noticed that up to 73 percent. the youngest respondents (18-24 years), who throughout the year spent most of his free time on the internet, declare that they will spend New Year's Eve fun in the real world. The question – whether this is due to the glut of social media, or from a desire to meet the expectations of family and friends to play in a particular way – wonders Wojciech Borowski.
What to do while those who do not have an idea for a lonely New Year's Eve or on social networks, or outside the home? Im always remain broadcasted by YouTube New Year countdown from Times Square. Or – traditionally – an evening spent in the company of your favorite TV channel.
survey was conducted on behalf of McCann Worldgroup on a representative sample of Poles (n = 1066 estimation error = 3%) 18 December 2013 by telephone, standardized computer-assisted interview questionnaire by the Institute for Public Opinion Research Homo Homini.
largest selection of laptops at the lowest prices! Click and see!