In contrast to previous devices with Microsoft Surface family in the newest model of the ARM processor resigned, replacing it with a unit of the Intel Atom Z8700 X7-speed of 1.6 GHz. With this solution, the Redmond company is able to use the tablet Windows 8.1 operating system instead of Windows RT, the market maker has announced the end of February. (For more on this).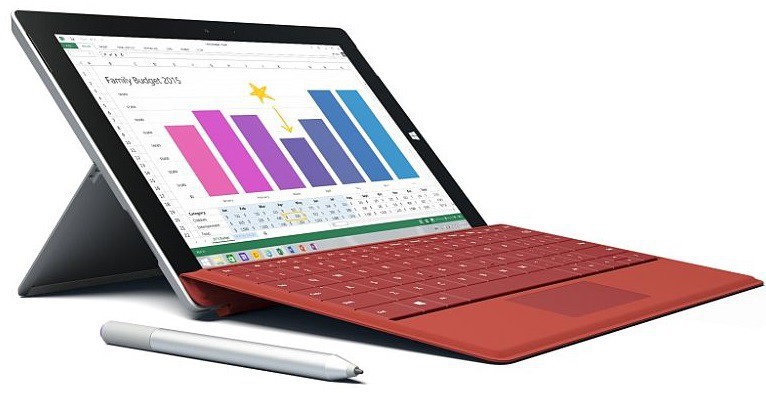 Surface 3 is equipped with a display with a diagonal of 10.8 inches and a 3: 2 ratio display images at a resolution of 1080p. Depending on the inside of the tablet may find 2 or 4 GB of RAM, and the space allocated to the data amount to 64 or 128 GB.

The main camera Surface 3 offers a resolution of 8 megapixels, while the front is to take pictures at a resolution of 3, 5 megapixels. You can access USB 3.0 ports, Mini DisplayPort and microUSB and microSD card reader. Can be complemented by a stylus tablet (available for an additional fee), and Microsoft emphasized in a statement that if you only buy a tablet keyboard can become a small laptop.
Price Surface 3 basic version is 499 dollars., Richer version costs 599 dollars. The new tablet may be cheaper, but I'm efficient and powerful alternative to the model of the Surface Pro 3 with a screen diagonal of 12 inches, which Microsoft launched in May last year at a price of $ 799. (See details).
More information: Surface Tablet, Microsoft, Windows 8.1