Lenovo showed at Gamescom the latest model of PC gaming Oculus Ready IdeaCentre Y700 with this year's products Oculus Rift. Ready-to-use device VR Series Y, such as IdeaCentre Y700, use optical technologies to generate graphics with wide viewing angle. This is to provide the impression of even the most advanced games without using VR.
In close collaboration with Oculus, Lenovo has designed, tested and optimized their computers for games in the series Y to meet the technical requirements specified by the Oculus. On your computer, Lenovo Oculus Ready, you can use hardware-demanding games without a significant reduction in the number of frames per second. Device Oculus Ready Lenovo Y series are designed to provide the performance needed to operate the latest games VR without slowing down and that liquidity.
The latest computer models IdeaCentre Y700 have a GPU to a level Nvidia GeForce GTX CPU level Intel Core i5 6. Generation 32 GB DDR4 RAM, power supply of up to 450 W, and Windows 10 Home.
in addition to offering Lenovo's PC-ready gaming VR are IdeaCentre Y710 Cube with GeForce GTX 1070 and carrying handle, IdeaCentre AIO 910 with GeForce 1070 GTX and the IdeaPad Y910 with GeForce 1070 GTX.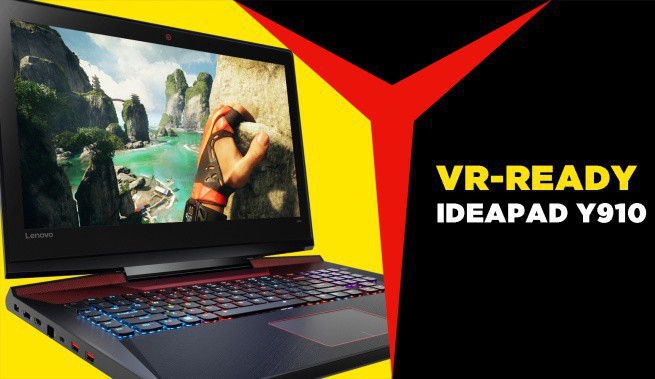 Ready to VR gaming PC Lenovo IdeaCentre Y700 graphics card Nvidia GeForce GTX 970 is available at a price of 1,299 euros (VAT ). Ready for gaming VR Lenovo IdeaCentre Y710 Cube, IdeaCentre AIO Y910 and IdeaPad Y910, with the graphics card Nvidia GeForce GTX 1070 will be available respectively in September, October and November 2016., Priced respectively from 1699 euros (including VAT), from 2199 euros (including VAT), and from 2799 euros (including VAT).
the availability of selected products in Poland is to be announced soon.

 
Learn more: Lenovo, Oculus Ready, VR , Oculus Ready IdeaCentre Y700, IdeaCentre