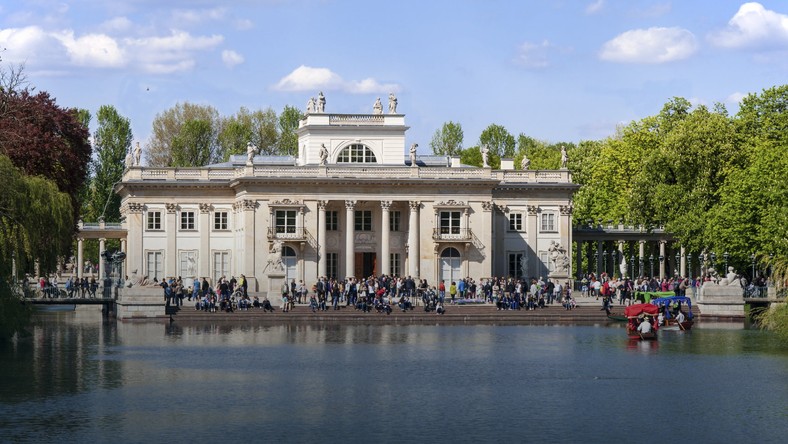 Photo: istock
 
 
  Warsaw, Royal Baths
 
 
 
President of the Association of Art Lovers Baroque Dramma per Musica Lilianna Stawarz talking Polish Radio emphasizes that the aim of the festival is to promote young Polish talents. – Our festival opens the door to the baroque emotionality, its rhetoric and sensuality – she says.
During the Festival Theatre Royal Palace in the Old Orangery will also be issuing a Polish opera Neapolitan composer Leonardo Vinci's "Semiramide riconosciute." The libretto tells the story of the legendary Babylonian ruler of Babylon. Premiere of the opera took place 387 years ago in Rome.
It was not entirely done today or staged. The surviving manuscripts are available in the archives of Milan, the score of the opera recreated the Italian harpsichordist Marco Vitale. He will lead the orchestra Royal Baroque Ensemble during all performances in September.
director and set designer, Ewelina Pietrowiak notes that performers of the opera awaits big challenge. The festival program includes concerts rarely performed compositions baroque masters.
The Palace on the Island will be held recitals Alexandra Zamojska: Lamentia amorosi and Dagmara Barny Amor qual vento è and the chamber concert Il Giardino degli affetti.
on the other hand, in the Warsaw seminary church sound oratorio Antonio Caldara's Maddalena ai piedi di Cristo performed by singers and Team Early Instruments Warsaw Chamber Opera under the direction of Lilianny Stawarz. At the end of the festival will be issued opera "Orlando" by George Friedrich Handel.
II Festival of Baroque Opera runs until 18 September. During 12 evenings in front of the audience will be represented nearly 90 artists, including 18 singers. It is organized by the Association of Art Lovers Baroque Dramma per Musica, supported by the Royal Baths Museum and the Warsaw Chamber Opera.
honorary patrons of the festival were: the President of Warsaw and the Ambassador of the Italian Republic.
(BB)