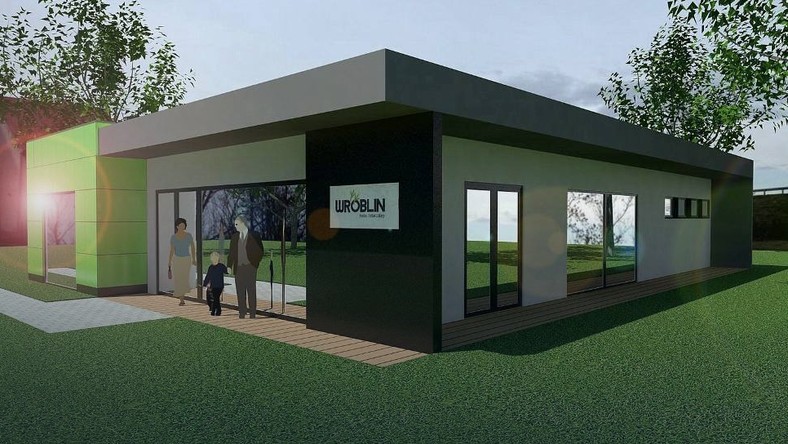 Photo: Press Releases
 
 
  Draft common room in Wróblinie
 
 
 
common room planned to build a modular system. Building with an area of ​​180 square meters was placed at ul. Communal in Wróblinie and serve the people of the district as a meeting place. The construction of this place was announced in February.
– The first tender emerged contractor and already basically we were ready, that in a moment, "I dig the shovel," – says Alexander Zwarycz, Chairperson of the district Wróblin. – Unfortunately, the contractor did not sign the agreement. The next auction, which announced the city emerged the contractor who provided the amount is absolutely disproportionate to the cost estimate and market realities – he added.
Common Module cost was 450 thousand zlotys, but contractor in the last auction gave the amount of one million two hundred thousand. – Common sense tells you not to take these offers seriously, so from our side as the district council was not requests for budget increases – says Zwarycz.
Councillor WRÓBLIN announced that another tender may occur in the fall and at the same time considering the change in the construction of modular system on the traditional. – If that happened, these differences are not great. These are typically technical solutions, but the functionality of the building remained the same – says Alexander Zwarycz. Common was to be the object of sliding partition walls, so as to organize their events and meetings for a large group of residents and lead classes for small groups of people. Then the wall would separate the room into three smaller.
In the neighborhood there is a kindergarten, children's playground, playing football and gym in the open air. – We lack the common room, because the weather is not always shines – says Alexander Zwarycz.
(kg)