Asus VivoStick equipped with the Intel Atom processor with 2 GB RAM and 32 GB of storage. It offers Wi-Fi 802.11ac, Bluetooth 4.1, USB 3.0 and USB 2.0, audio jack and an internal fan, which protects the structure from overheating.
Inspired by a fountain pen VivoStick characterized by a coating of gloss. The power button and plug the HDMI to turn a classic finish of brushed metal. The compact design measuring 135 x 36 x 16.5 mm. The computer can be mounted on the back of the display by using an extension cord and VivoStick Holder.

the contents of VivoStick can be viewed on a larger screen thanks to Asus HyStream – an application that reflects Stream music or video Full HD video and photos stored on smartphones running Android or iOS tablet or computers and sends images to any TV with HDMI.
VivoStick can be controlled by mobile phones or tablets with the application Asus VivoRemote, which offers a feature wireless mouse or keyboard, fast shortcuts to the startup menu, and playback of content multimedia and volume control. VivoRemote Center brings together the most frequently used apps in one folder, and users can also create their categorized folders and shortcuts.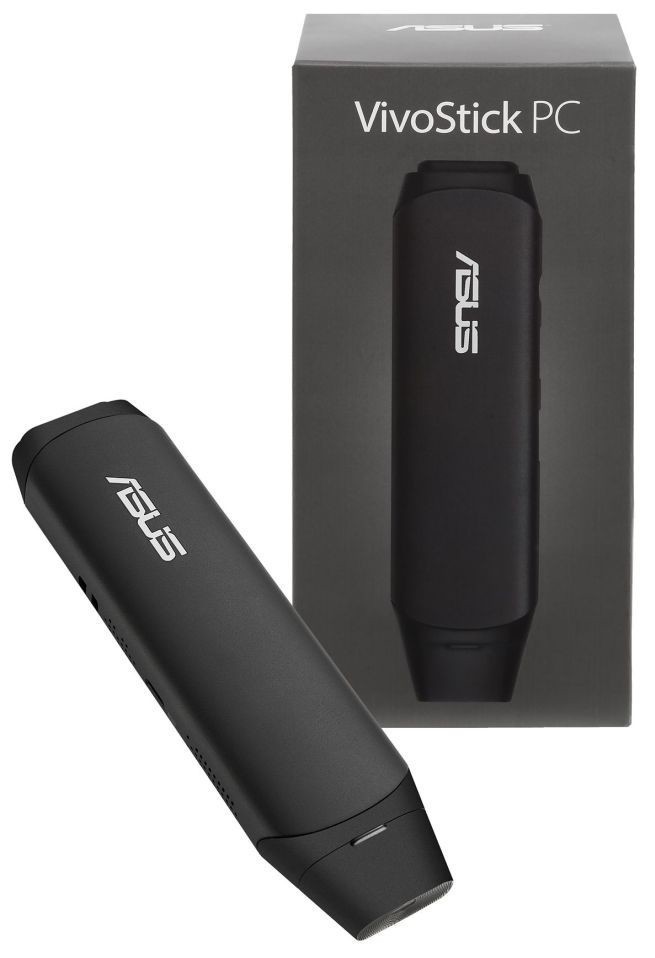 Support for Xbox One gives users access to your console directly by VivoStick. You can also connect to a projector to display a presentation or movie. What's more, VivoStick can connect to the hotel's TV and watch videos on YouTube, Netflix or Amazon Prime.
In addition VivoStick can be used as a platform for thin client call center, a school computer lab or small business. Based on the built-in software module Trusted Platform Module (fTPM) protects the internal data structures against external threats.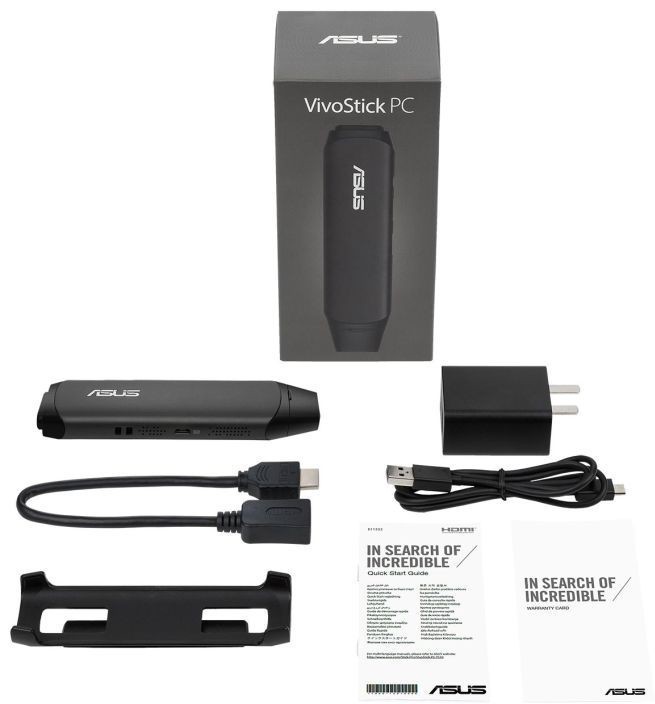 With the use of the touch screen computer can see as a solution for self-service points in airports, hotels, shopping centers and tourist areas. It can act as a dedicated POS terminal at hand self-service, retail stores, fast food restaurants and other premises or as a network of information and advertising in shops, outdoor signboards and light boards.
To protect VivoStick theft when used in public places, it can be attached to a monitor or display, a special sound will notify when a device is attached.
Asus VivoStick will be launched in Poland in the first half of August. an indicative price of 649 zł.
Asus VivoStick – specification:

 - Intel Atom x5-Z8350 (quad, 2M cache, up to 1.92 GHz)

 - Operating system: Windows 10 (64-bit)

 - Storage: 32GB eMMC memory, 100GB Asus WebStorage (free for one year)

 - Wireless solutions: 802.11 a / b / g / n / ac, Bluetooth 4.1

 - Interface: 1 x HDMI, 1 x USB 3.0, 1 x USB 2.0, 1 x Micro USB (power supply), 1 x Audio jacks (Mic in / headphone out)

 - Standard TPM (Trusted Platform Module): Yes (fTPM)

 - VivoRemote

 - Asus HyStream

 - Asus Media Streamer

 - Asus Business Manager

 - Asus Remote Management Tool

 - VivoStick Holder (availability may vary depending on the region)

 - Power supply: 9 V adapter, 2A, 18W

 - Dimensions: 135 x 36 x 16.5 mm

 - Weight: 75 g
Learn more: Asus , minicomputer