AOC AOC U2777PQU and U3277PWQU have a DisplayPort connector, HDMI 2.0, DVI and D-Sub. Additionally, they feature a built-in USB 3.0 hub. Monitors are characterized by an aspect ratio of 16: 9 and a resolution of 3840 x 2160 pixels, image refresh rate of 60 Hz, and dies 8-bit, with additional support FRC. Thanks to the latter parameter is able to display more than one billion colors and offer a 100% sRGB color reproduction (U3277PWQU – 95% coverage of the NTSC color palette).
AOC U2777PQU uses a matrix of IPS 27 inches (68.6 cm ). Monitor again with thin frames for creating multi-monitor configurations.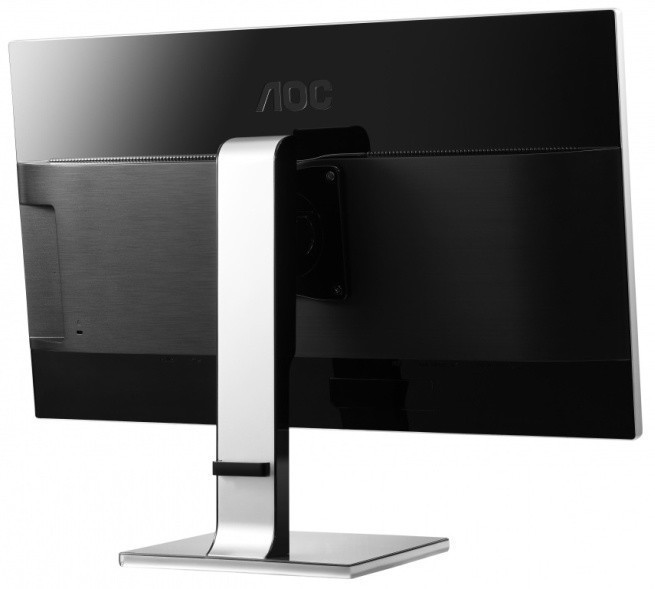 Model AOC U3277PWQU characterized by diagonal amounting to 31.5 inches (81.2 cm) and matrix AMVA. It has been enhanced with features PiP (Picture in Picture) and the PBP (Picture by Picture), capable of displaying images from multiple devices at the same time.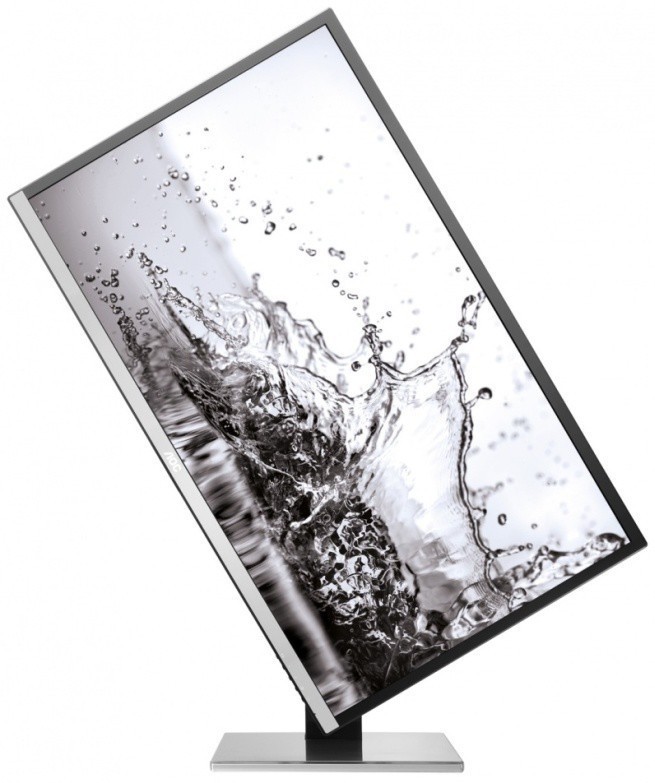 In addition, both monitors support function flicker free, which reduces the effect of flicker on the screen. They are equipped also with adjustable height, tilt and swivel the screen and the ability to rotate the base.

AOC AOC U3277PWQU U2777PQU and will go on sale in September. Suggested retail price monitors respectively in 2799 and 2999 zł gross zł gross. All models of monitors AOC are subject to a 3-year warranty.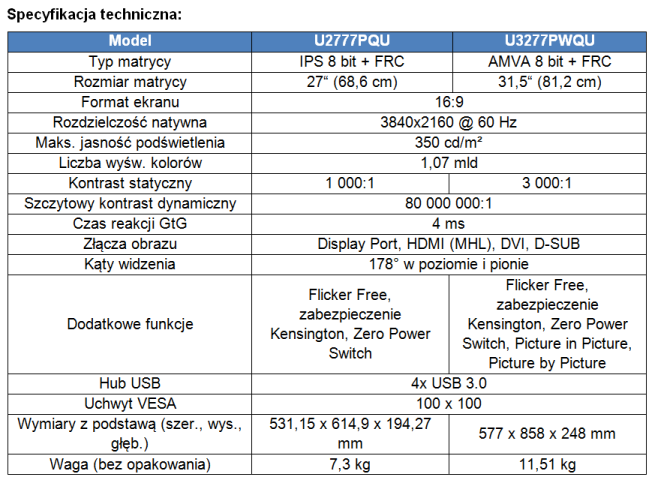 Learn more: U2777PQU, U3277PWQU, AOC