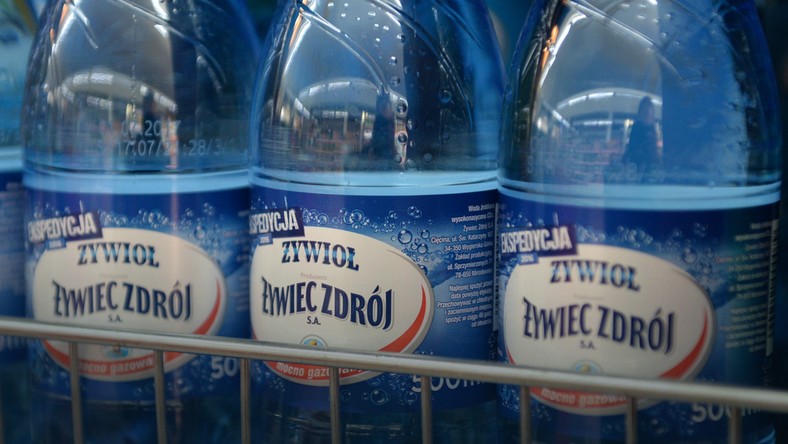 Photo: Peter Pole / PAP Still requires detailed analysis
With preliminary reviews of the crime lab of the commandant of the Regional Police in Wroclaw, it follows that in the bottle marked batch: S:20/04/11:04/3/1 instead of water was a chemical, but the laboratory is not able complete identification, reports Onet violet the Halfling, press Secretary of the Regional Prosecutor's office in Jelenia góra.
it is Known that water, after drinking which a 31-year-old man was in the hospital, produced at the factory in Mirosławcu. It was półlitrowa bottle of heavily carbonated water is water with the label "Element żywiec zdrój".
it is also Known that in zgrzewce, which bought the 31-year-old former bottles from two different series, which means that the product has not been Packed originally.
"a foreign substance was detected in only one bottle with the series number: S: 20/04/11:04/3/1. As reported by Home Inspection of Plumbing in the official statement, except in cases of Bolesławiec, there is still no evidence that water "Element żywiec zdrój" constitutes a threat to the health of consumers. Safety of other products was not in any case open to question" – reported in a special message to the manufacturer, the company żywiec zdrój.
in addition, the manufacturer, with reference to the findings of the police, reports that in the bottle, which saw 31-year-old man were three chemicals, in particular ethyl alcohol. Of the other two substances, however, have no information.
"we did a thorough inspection and confirmed that the company rozlewniczym in Mirosławcu in addition to ethanol, is not available for two other chemicals, or products containing them," – noted in the official post żywiec zdrój.
Now the investigators to observe the entire process of production and distribution of water – until the consumption of her 31-year-old. Thus, the Prosecutor's office wants to find out what stage has been to fill the bottles with a chemical agent. All this time, will also be analyzed for accurate identification. Meanwhile, the man who drank water and went to the hospital yesterday were discharged home.
(NZ)