Wiko Ufeel Fab and Ufeel Prime join models Ufeel . Smartphones family of U are equipped with fingerprint readers, which allow you to assign up to 5 different fingerprints 5 personalized functionality. Located just below the display sensor 360 detects the finger, regardless of the position where the user has applied it to the reader and unlock phone in 0.48 seconds. Furthermore, the entire series has an improved security system that offers protection for confidential files, photos, applications, and videos using Apps Lock or Files Lock allowing to encrypt folders that can lock and unlock the touch of a finger.
Wiko Ufeel Fab is equipped with a 5.5-inch HD display with a resolution of 1280 x 720 pixels with full lamination and 2.5D curved glass, 64-bit, quad-core processor, 2 GB of RAM and 16 GB of internal memory.
the smartphone offers a mode of one hand (called. one-handed mode), an assistant phone (ang. phone Assist) to manage the main settings and applications, high-speed access to 80% of the most frequently used applications by shifting the screen to the left (function My Smart Left Page) and an intuitive phone (ang. Smart Actions).
Besides Ufeel Fab has a metal finish SoftTouch, a battery with a capacity of 4000 mAh, connectivity 4G LTE, the main camera 13 megapixel, front camera 5 megapixel selfie flash and a fingerprint reader. Recommended price smartphone Wiko Ufeel Fab is 799 zł.
Wiko Ufeel Prime features a built-in fingerprint sensor and a metal housing Unibody in such colors as anthracite, silver or gold.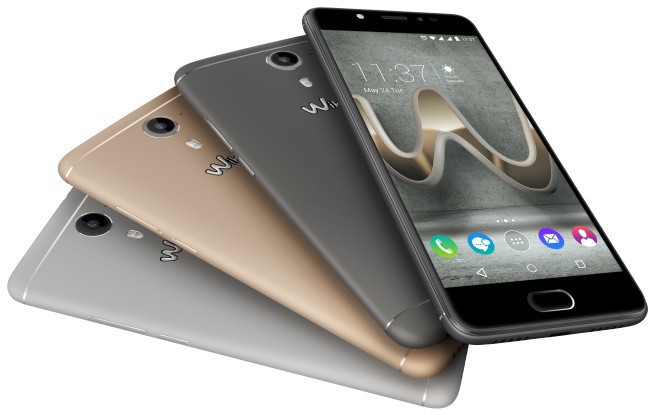 The device has Android 6.0, 5-inch rounded IPS display 2.5D full HD (1920 x 1080 pixels) with a performance of 460 nits and a full lamination, octa Qualcomm Snapdragon processor, memory, 4 GB RAM, 32 GB of internal memory, 4G LTE connectivity, Dual SIM, a rear camera 13 megapixel sensor Sony IMX 258 and lens 5P, front camera 8 megapixel camera with flash selfie, an assistant phone (ang. phone Assist), select My Smart Left Page (direct access to the most daily used applications – with just one touch of a finger across the screen to view your contacts applications or messages in one place). Recommended price smartphone Wiko Ufeel Prime is 1099 zł.
Among smartphones Wiko family Y their release were already models Robby, Lenny 3, Jerry and Sunny, and at IFA 2016 this group join Freddy and Tommy.
Wiko Freddy offers Android 6.0, 5-inch IPS FWVGA, quad-core Qualcomm Snapdragon processor, 8 GB of RAM, a main camera of 5 megapixels, front camera 2 megapixel with flash selfie, connectivity 4G LTE and a battery 2000 mAh. In turn, the interface Wiko offers a set of features such as an assistant phone (ang. Phone Assist), which allow you to manage the main settings.
Wiko Freddy is available in five colors: deep black (ang. True Black), pure white (ang. Pure White), ruby-red (ang. Rubi Red), green-blue (ang. Bleen) and juicy orange (ang. Deep Orange). Recommended price smartphone is 449 zł.
Wiko Tommy has Android 6.0, 5-inch HD IPS, quad-core Qualcomm Snapdragon processor, connectivity 4G LTE, the main camera 8 megapixels, front camera of 5 megapixels, 8 GB of internal memory, two microphones, interface Wiko and battery with a capacity of 2500 mAh.
the smartphone is available in six colors: deep black (ang. True black), lush red (ang. Flashy Red), gray for a cool shade (called. cool Grey) , green-blue (ang. Bleen), sunny yellow (ang. Yellow Sun) and vividly (ang. Hot Pink). In addition to the choice of two variants of the design of the back cover, connecting SoftTouch and skin effect. Recommended price Wiko Tommy is 549 zł.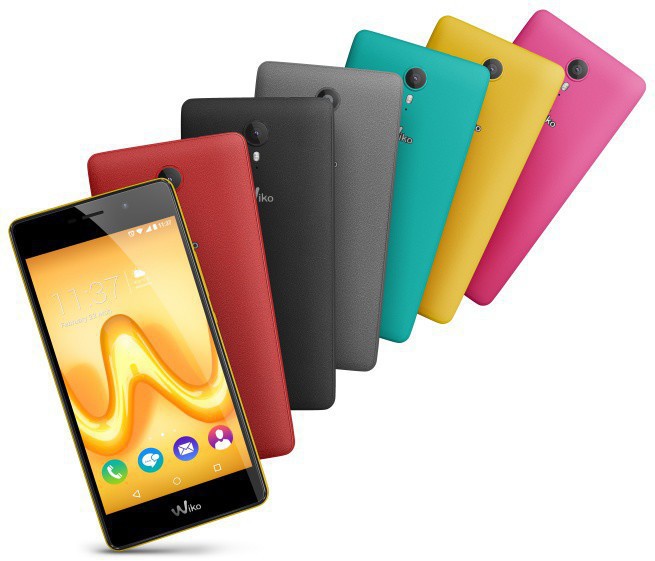 the band monitoring Wiko WiMate allows simultaneous tracking the pulse, count calories, take calls, and use of social channels.
the envelope has a steel clasp and adjustable strap. The band has an aluminum casing and is waterproof, and not susceptible to sweat, splashes, rain and dust (IP67 certified).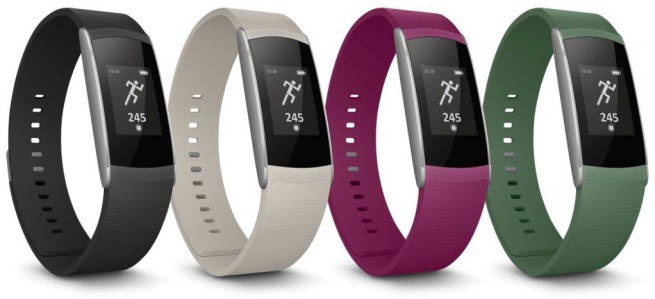 WiMate acts as a personal assistant, offering direct access to calendar, contacts, clock, alarm clock, as well as informing about the calls, missed SMS and e-mails. From this level it is also possible to use Facebook, Twitter and Skype. With integrated Bluetooth 4.0, you can one-click find misplaced in the apartment smartphone.
In addition, the band has been equipped with sensor technology from PPG, which automatically allows you to monitor your heart rate from the wrist. It also shows a count calories burned and helps to maintain proper intensity workouts. Also lets remember each workout and daily activities using a triaxial accelerometer. Its features include measurement of steps, distance and calories, training mode, tracking the phases of sleep and remind you of the activity.
At the IFA 2016 Wiko also presents a new line of wireless audio Wiko WiShake, including earphones and ear and speaker.
Earphones WiShake, class IPX7 waterproof, are made of aluminum coating and is available in two colors: black / silver and black / copper. Accompanied by a set of earbuds in 3 sizes that allow them to fit the shape of the pinna. Moreover, they have magnetic system, making the handset when combined adorn his neck like a necklace. They were also equipped with an ultra-compact remote control button (lets you control your music and answer calls), settings, equalizer, dual microphones, MEMS Knowles used for noise cancellation system and Bluetooth 4.1, which gives you the ability to play music from a variety of sources.
Wireless headphones Wiko WiShake they are lightweight and can be folded. The battery can play music up to 8 hours. without a break, and thanks to the mode wireless headphones are properly charged. They are available in three colors: black, khaki and cream. They were also equipped with soft ear pads, adjustable headband and 3.5-mm microphone input. Make it possible to share music tracks with loved ones by connecting a second headset with the cable.
Wireless speaker Wiko WiShake was designed with the material visible on both sides of the speaker. There are three color options: dark gray, khaki and cream with a copper button. 520 mAh battery can withstand up to 6 hours. continuous playback of music, and the bass corresponds to a single 2W speaker and a passive radiator. The speaker is also equipped with Bluetooth 4.0, automatic shutdown after 30 minutes without use and placed on the bottom of the non-slip pad.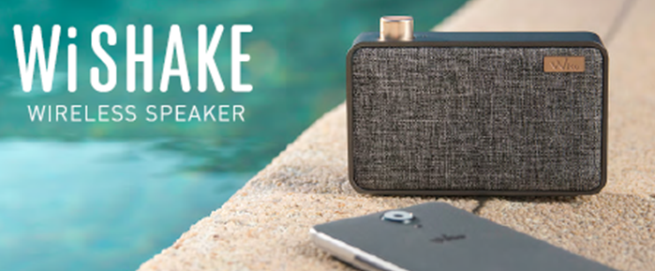 Learn more: IFA 2016 Wiko, Ufeel Prime Ufeel Fab, Freddy, Tommy, WiMate, WiShake