The company Sony has published financial results for the period April 1 – June 30 of this year, or the first quarter of fiscal year 2016. Before we get to that, what interests us most, which is the department responsible for the PlayStation and games, first a few words about the general condition company. This is much worse than in the same period of the previous year, as it achieved a profit of about $ 540 million, and thus more than 40% worse. Revenues amounted to just over 15.5 billion dollars, which fell more than 10% . The company explained mainly deterioration of performance in the segment responsible for the production of semiconductors.
Results Sony in Q1 of fiscal year 2016,
15.5 billion in revenue, $ 540 million profit;
Great results the department responsible for games and consoles ($ 427 million gain);
3.5 million copies sold PlayStation 4.
Fortunately, if As for the division growy situation is quite different. In this case, because there was a 14.5% increase in revenue, to $ 3.2 billion and profit of $ 427 million . Such good results were achieved mainly thanks to higher sales of games in digital distribution or reduction of production cost of PlayStation 4. Shortly writing, for a long time, this segment is one of the main drivers Sony, and now further strengthened its position.
Finally, it is worth mentioning that in this period were sold about 3.5 million copies PlayStation 4, so the overall sale 43.5 million (this is the sale of the stores – to target customers less ) . In addition, by the end of fiscal year 2016 (31 March 2017), the company plans to sell 16.5 million copies yet, the samy tapping the total number of 60 million.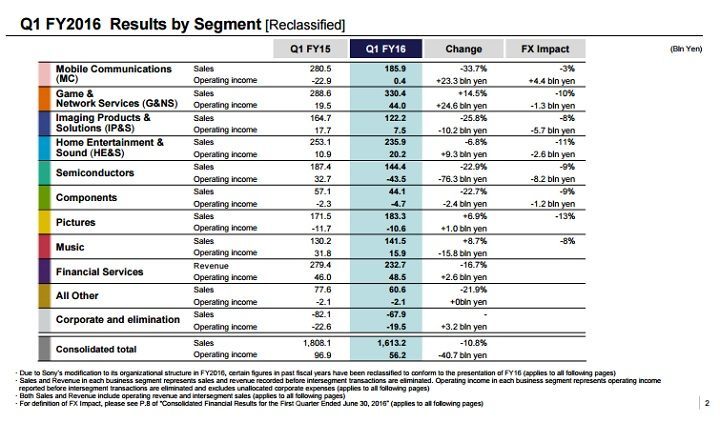 Wyniki respective financial departments / Source: Sony report.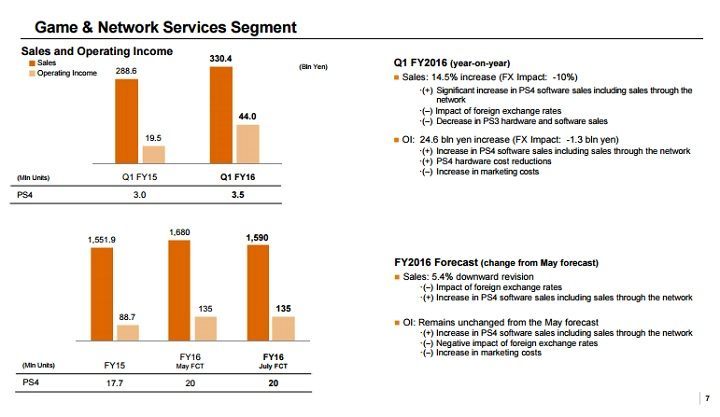 financial results section growego and sales of the PlayStation 4 / Source: Sony report.